Large Format Printers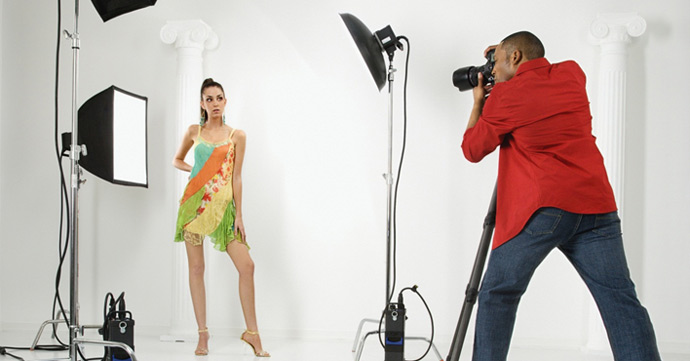 Epson printers have long set the standard for professional imaging. The Epson SureLab range has been designed to provide a flexible and cost-effective solution for commercial photo production. Whether you are a talent or design agency, a wedding or school photographer, an event or cruise operator, run a print lab or just want to offer an in-store photo print facility, Epson has the answer.

The Surelab range provides a flexible no-fuss solution for photo and photo merchandise production. They can be used to produce consumer and professional quality photo prints, precision ID and passport photos, custom awards, event and celebration cards, restaurant menus, premium fliers and more. They incorporate advanced dry-film mini-lab technology that is simple and easy to operate, requires no special handling or waste management processes. Printers require minimal operational space and offer high productivity with low maintenance and running costs. They are easy to install, can be used stand-alone or in multiples and can even be used in combination with other Large Format devices to provide a full print service. They will accept images in a variety of formats, will output on a range of media types, in different sizes, with and without borders. They can be used with common photo processing software or via optional Epson Order Control software with job costing, production management and basic image editing/ re-touching facilities.
Uses low-cost dye-based ink
Suits colour and B&W photo imaging
Outputs prints from 4" x 3.5" to 12" x 48"
Choice of gloss, lustre, and matte stocks

Easy to install
Easy to operate
Low maintenance
Flexible configuration
Commercial Products
SureLab D3000 - Dry-film Minilab

Outputs prints up to 12" x 48"
Single or Dual 100m rolls
Gloss, Lustre & Matte Media Support
Produces bright high-gloss prints
6 Colour 700ml Cartridges
1440x1440dpi MicroPiezo VSDT
Up to 750 Prints Per Hour
Compact Floor-Standing Design
High Duty Cycle
Optional A4 Print Support
Optional 10-Job Sorter unit
Optional Order Control Software
Up to 3 YEARS Service Cover

SureLab D700 - Dry-film Minilab

Outputs prints up to 8" x 39"
Cost-effective 65m rolls
Gloss, Lustre & Matte Media Support
Produces bright high-gloss prints
6 Colour 200ml Cartridges
1440x720dpi MicroPiezo VSDT
Up to 545 Prints Per Hour
Ultra-Compact Desktop Design
Low Power Consumption
Integrated A4 Print Support
Windows & Macintosh Compatible
Optional Order Control Software
Up to 3 YEARS Service Cover